THIS IS A SITE USED 2003 WHEN DAN & I BOTH RODE IN THE LONE STAR RIDE FIGHTING AIDS
WE ARE NOW SIGNED UP FOR THE LSR 2006 AND I AM GOING TO UPDATE THIS SITE


The Bike Boys are two roomates who are teaming up to ride their bicycles in charity rides as they raise funds to help others.

Their stories and their motivation are intresting and in Dan's case,inspiring, since neither fits into the normally percieved notions of a jock.

Besides riding they both live very full and intresting lives in other ways. They also enjoy camping, fishing,cooking and computers and are active in their Church.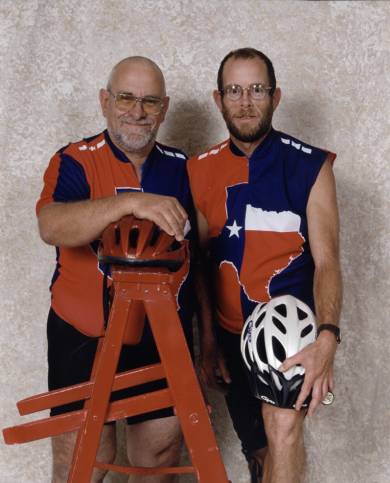 Check out the "about" pages for our personal stories, and for pictures of other parts of our lives.
The "About Dan" page tells of a truly great triumph of the human spirit.

The "About Harry" tells a more in depth reason for the formation of the team, as well as telling about his background.
The Bike Boys
Harry and Dan as they posed for pictures
to be used in fund raising literature.

NEWS FLASH! March 9 , 2002 : Dan won the MCC Oak Cliff 2nd annual Oak Cliff Championship Chili Cookoff!!

SECOND NEWS FLASH! Harry finally bought his "dream bike" see the Special Announcement page.

ALSO check out the BRAND NEW "Whats New" page where I will try to keep you informed anout our training and fund raising for the Lone Star Ride Fighting AIDS

Please contact us by E mail if you would like to sponsor us or to participate in any of our rides as crew or as a rider. We would also love to hear any comments you have about this site or about our "Riding to make a difference"

What the team is doing.
Currently, during the off season, both riders are riding frequently so that Harry can build up his abilities for the upcoming cycling season.

During the coming year we will be riding with our friends Jonathan and Kathy as we prepare for this years BIG event.
If you want to know more about my life check out my blog at the link on this page.
The Gay Deacon Blog
What You Can Do To Help
If you would care to help us in our efforts to "Ride to Make A Difference" please sign our guest book or send us an e-mail and we will keep you informed of our schedule and send you pledge forms for the rides before we do them. (Remember that all donations are tax deductible.)We do not keep any pledge funds for ourselves, everything goes to worthy causes. If you would like to be a Corporate Sponsor of our Team for any or all rides we would be glad to accept your help and will publicize your company.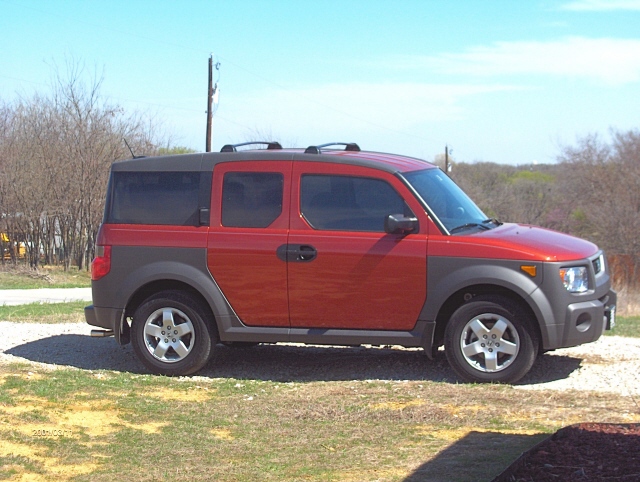 OUR NEW BIKE HAULER
Our old pickup was not reliable and we could not fit my recumbent in a Buick Regal, so we bought this new Honda Element. The interior is really cool. All the seats fold or remove and there is lots of room for our bikes and gear. With a 270 watt stereo with subwoofer and satellite radio we can travel to our training rides in comfort and style!